Description
Combining a modern high-quality wood look with weather resistance and durability, this raised bed is made of environmentally friendly plastic. It is BPA free, heavy-metal free and 100% recyclable/ The injection molded bricks easily join together to form a stable raised bed. Unlike wood, there is no painting, splintering or rotting.
A Customizable Raised Bed System Designed to Meet a Wide Variety of Needs
Easily combine sets to create the size and height that works for you. The double-high set includes a free lightweight/light-duty cold cover to be removed in the summer. The Year-Round Cold Frame easily attaches to the top for added protection. You may even combine a double set and a single set to get a triple height set!
Each set is available in BROWN or GRAY in the following configurations:
Single/Extension Raised Bed
Double High Raised Bed w. Free Light Duty Cover
Double High Raised Bed w. All Year Cold Frame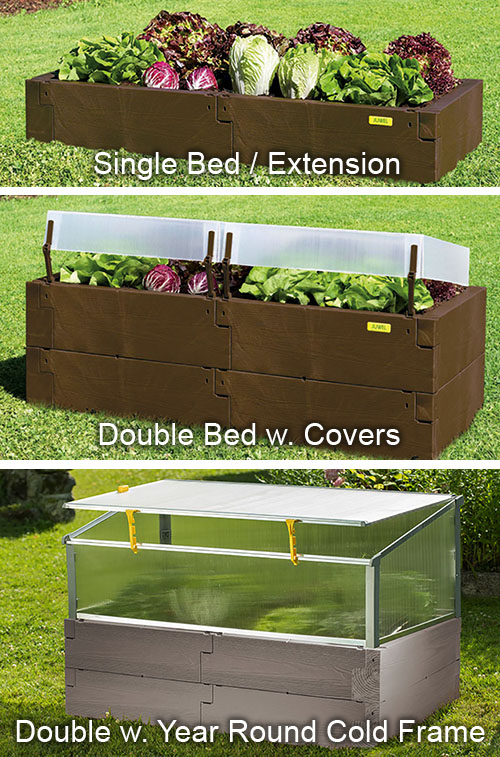 Specifications
Double Assembled Dimensions:
51″l x 24″w x 16″h
Polycarbonate Cover Height:
4.5″
Year Round Cold Frame Assembled Dimensions:
50″l x 23″w x 12″ & 16″h
NOTE: Double w. Cold Frame ships in two boxes