Description
The Robot Coupe Blixer 6VV makes it easy to whip up sauces, dressings, and mousses for your guests!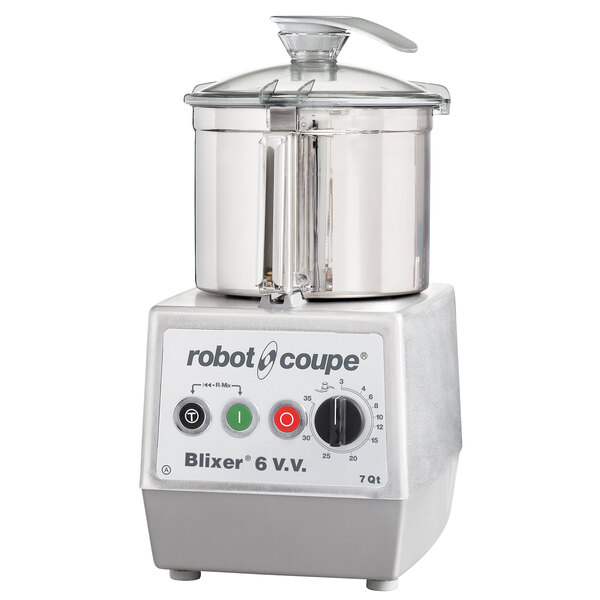 Quickly prepare sauces, dressings, mousses, ground spices, and pureed meals with the Robot Coupe Blixer 6VV variable speed food processor! This versatile unit boasts speeds between 300 and 3500 RPM, and is able to liquefy, chop, grind, puree, and emulsify – making it perfect for use in your commercial kitchen or healthcare facility. You'll be able to prep your ingredients with lightning speed and when the job is done, the Blixer 6VV is easy to clean thanks to its stainless steel components.
Powerful Motor
This machine's powerful 3 hp motor is operated by power buttons and a speed selector, and all food processing components may be disassembled for easy cleaning. The simple controls make it easy for anyone in your kitchen to prepare fresh, pureed ingredients for your customers' favorite dishes.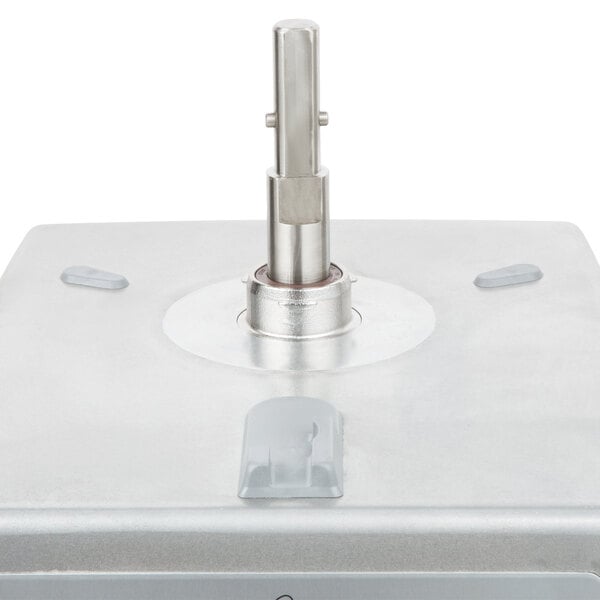 Stainless Steel Bowl
This sturdy machine features a 7 qt. brushed stainless steel cutter bowl with handle and a leak proof, see-through lid that enables you to securely process food while keeping an eye on the progress. With a large capacity, this bowl allows you to process up to 8 lbs. of ingredients per batch.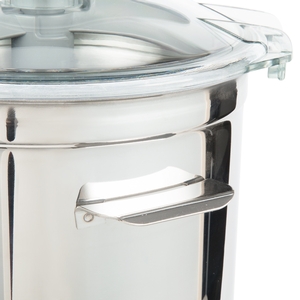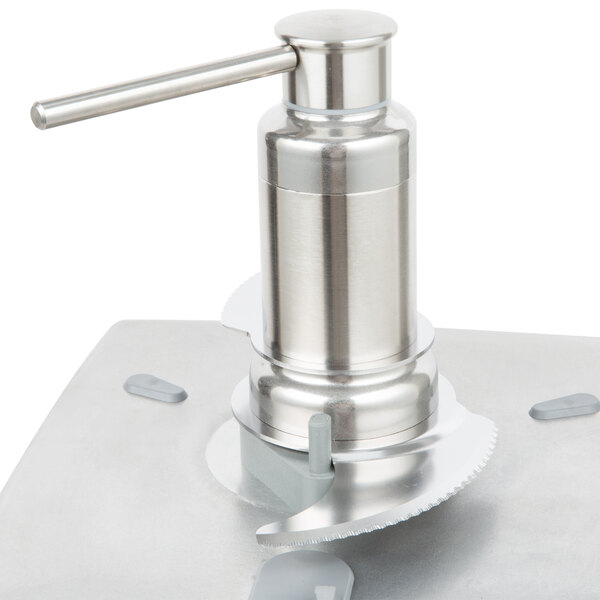 S-Blade
Boasting a finely serrated edge for maximum precision and speed, the included stainless steel "S" blade will chop through ingredients with ease.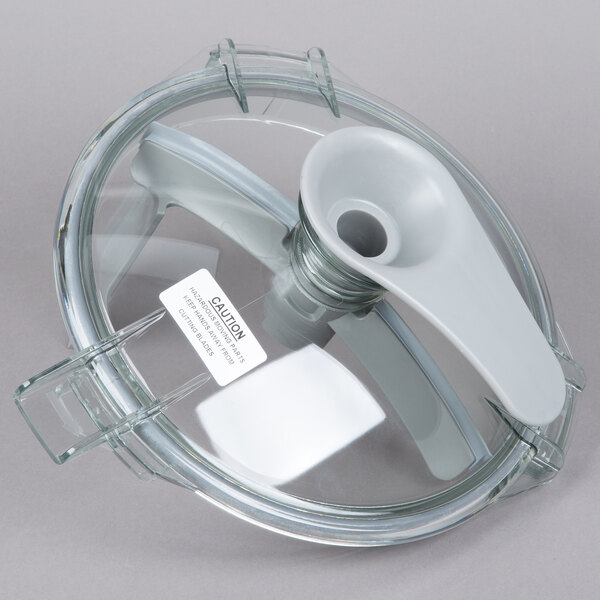 Lid Wiper
The included lid wiper and bowl scraper assembly ensures that every bit of food is processed and used, while also keeping the see-through lid clean for visibility.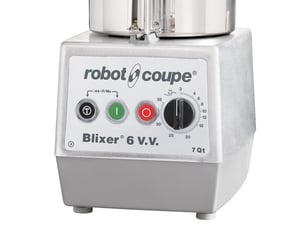 120V
The Robot Coupe Blixer 6VV requires a 120V electrical connection for operation. For additional protection, a magnetic safety system is built into the unit.
Documents: