Description
The Robot Coupe CL50 Gourmet continuous feed food processor makes food prep faster and more consistent than ever!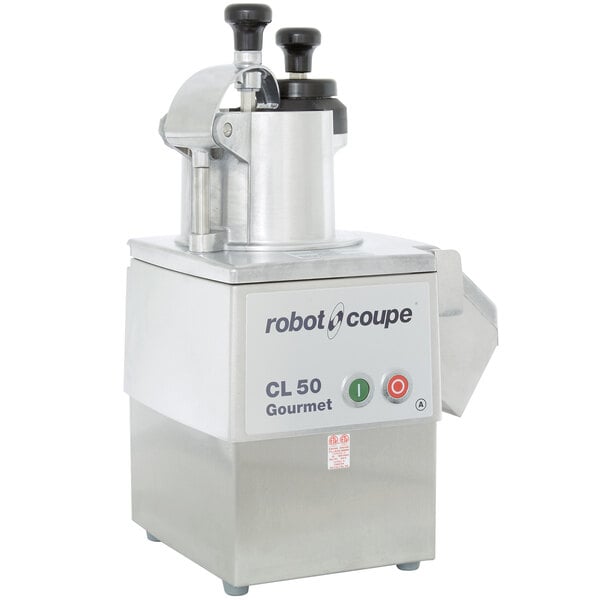 Equipped to create unique waffle and brunoise cuts right out of the box, this Robot Coupe CL50 Gourmet continuous feed food processor boasts a 1 1/2 hp motor that allows you to prepare up to 660 lbs. of ingredients in 1 hour! An all metal base helps make this unit extremely durable while a 6 3/16″ full moon hopper and 2 5/16″ cylindrical hopper make processing large and small product a breeze. This user-friendly design makes it easy for anyone to process large quantities of ingredients in no time.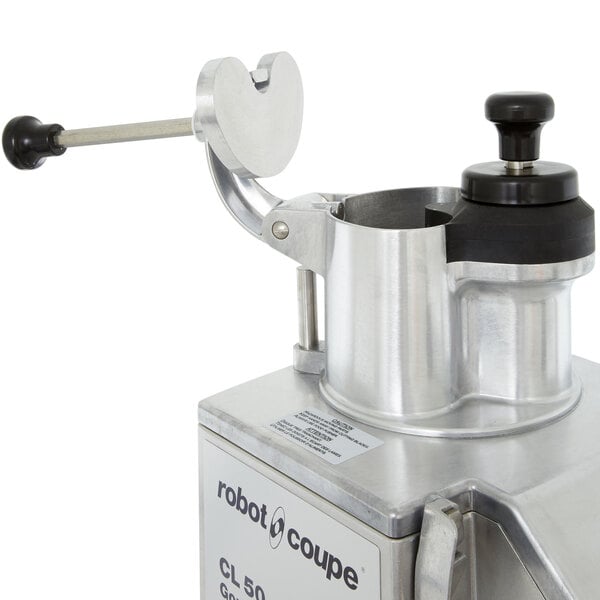 Quickly Cut a Variety of Foods
A continuous feed chute means you can process large amounts of produce directly into a separate container, eliminating the need to stop and empty a batch bowl. The large 6 3/16″ full moon hopper gives you the space you need to process bulky ingredients like a head of lettuce or cabbage, while the smaller 2 5/16″ cylindrical hopper makes it easy to process long, narrow produce like zucchini and carrots.
Easy to Operate
With 2 push button controls, operating this food processor couldn't be any easier! Simply press the green "on" button to get the 1 1/2 hp motor running at 425 RPM and press the red "off" button when the job's done.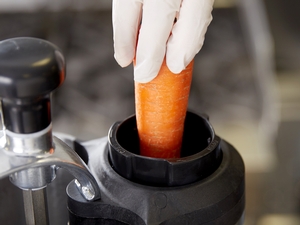 Safe, Ergonomic Processing
A sturdy metal handle gives you excellent leverage so you can easily push produce through the large hopper while the black pusher does the same for the small hopper, ensuring that operation is as smooth and safe as possible.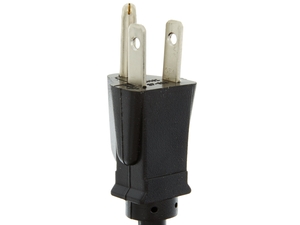 120V
Your Robot Coupe vegetable prep food processor requires a 120V electrical connection for operation. The motor includes a magnetic safety system and motor brake for extra operator protection.