Description
Beautiful new red color
New ART BOX with better pictures of the Wonder Jr & accessories on the box.  Also on the outer box is a Q-CODE that can be scanned with most smart phones.  This Q-CODE takes you to a series of videos & tips that will help you assemble & utilize their WONDER JR the best.
Brand new, easy to use, & simple to understand OWNER'S MANUAL.  It also has Q-CODES that can be scanned for additional informational videos.
Inner packaging has been redesigned so that the WONDER JR is more protected during shipping & handling.
This Package Includes
Masa/Nut Butter Auger
New Style Bolting Stone Set
Bolting Stainless Steel Burr Set
Locking Adjustment Knob System
(2) Shafts w Removable Shaft Pull-Pin
(Regular Dry Grain & Masa/Nut Butter)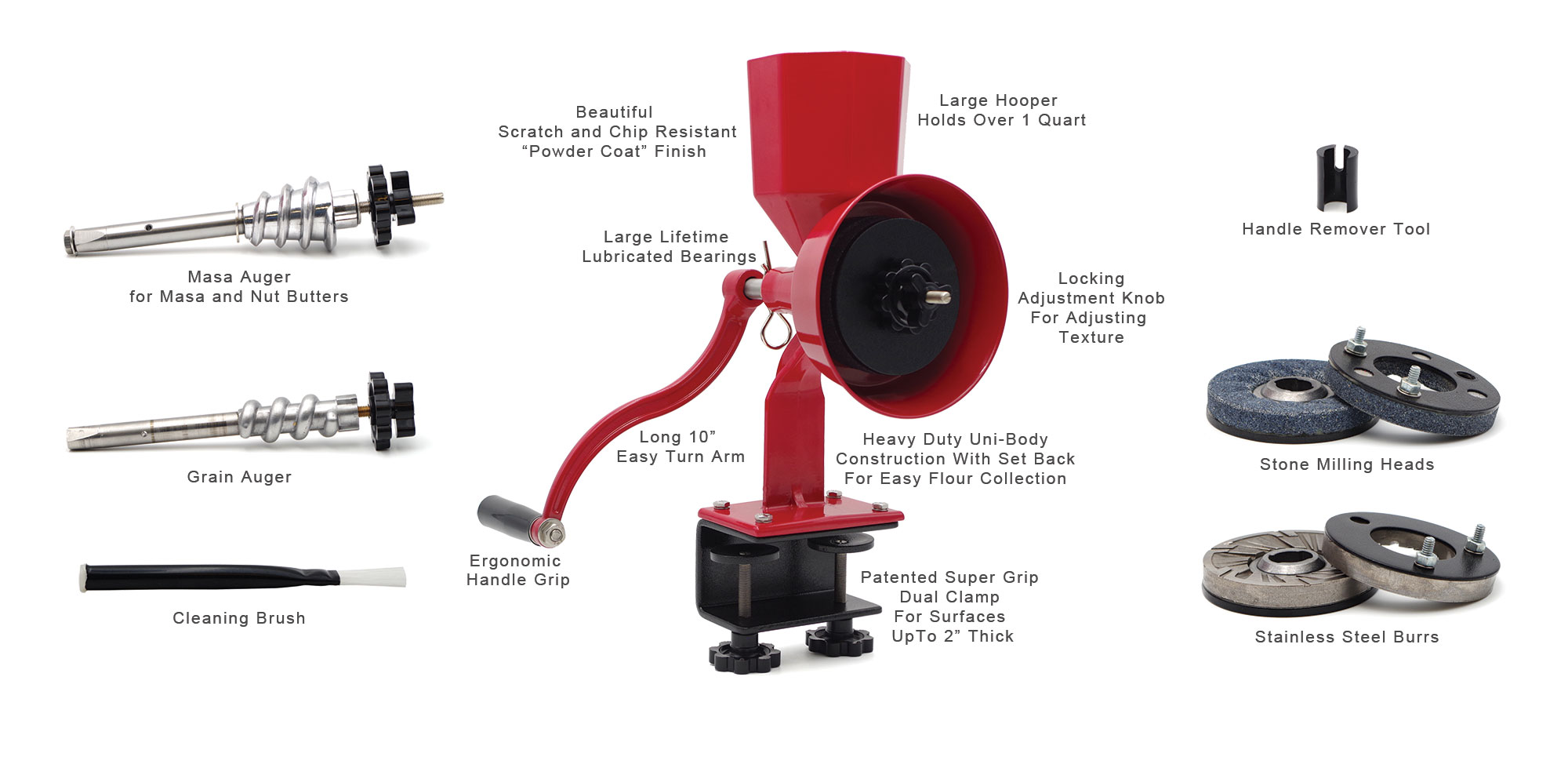 INCLUDES LOTS OF NEW & EXCITING ITEMS:
Mill Body
New Style Bolting Stone Set (see above photo bottom right)
New Style Bolting Stainless Steel Burr Set (see above photo top right)
New Style Locking Adjustment Knob system (see above photo bottom left)
New Style Masa Auger Shaft with New Style Removable Shaft Pull-Pin (see above photo top left)
Regular Auger Shaft with New Style Removable Shaft Pull-Pin
Flour Guide
Double Clamp Mounting System
Handle Removal Tool
Cleaning Brush
Owners Manual