Description
Store up to 264 lb. of ice with this Manitowoc D320 ice storage bin. Great for use with a variety of Manitowoc ice machines, the bin is designed for easy access for quick, sanitary ice retrieval. It features an insulated door that's angled 53 degrees for ergonomic scooping, as well as built-in side grips for one-handed use from multiple access points. This allows the worker to stand and scoop ice comfortably from more than one location in front of the bin. It also allows them to grasp the door while scooping for leverage and support. To ensure that the door remains open during the scooping process, the door is outfitted with a cammed self-latch to prevent premature closing.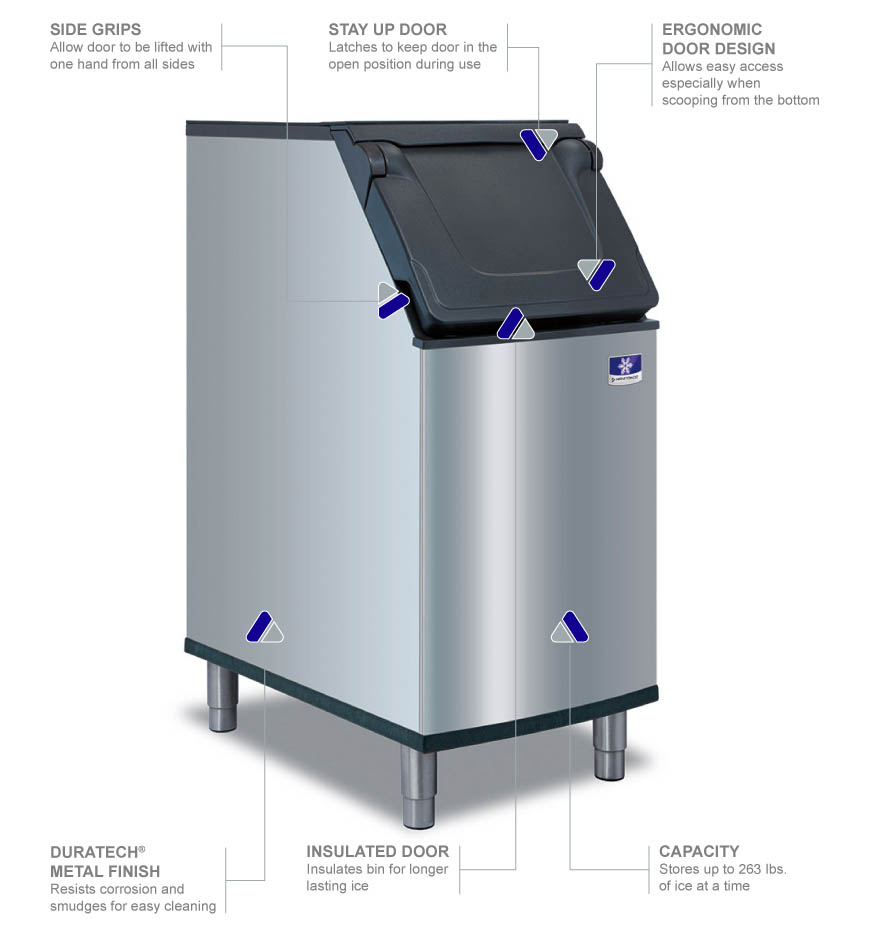 An NSF-approved ice scoop with built-in knuckle and thumb guards is included with the bin to help prevent cross-contamination. It boasts a 5.3 lb. ice capacity, ensuring that retrieval is as efficient as possible.
This ice storage bin is built with exterior Duratech metal that resists corrosion and smudging better than stainless steel for brilliant luster and long-lasting reliability. Plus, the bin liner is blue polyurethane, which enhances the clearness of ice. The bin is designed for use with select Indigo series and flaker and nugget ice machines.