Description
Keep plenty of ice onhand and ready to use with this Manitowoc D420 ice storage bin.
Running out of ice can be a huge hassle and slow your business to a grinding halt, so make sure that you always have enough onhand with an ice storage bin. This bin pairs with a compatible ice machine so that you can make and store ice during calm shifts and be ready to go when things get busy. And with its many smart design features, like an ergonomic lid design for easy scooping and a foam-insulated door that reduces sweating, you can be sure that this model will provide reliability and easy use for years to come!
22″ Wide, Holds up to 383 lb. of Ice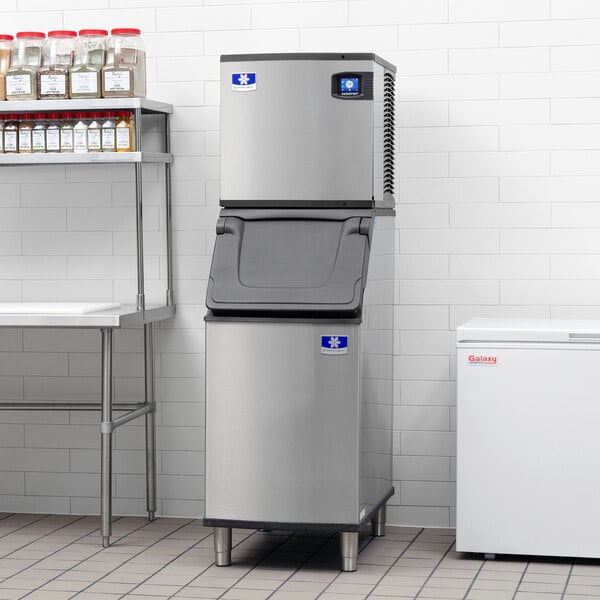 This ice bin measures 22″ wide and will pair with ice machines of the same or lesser widths (an adapter kit may be required – see product literature for your specific ice machine / bin combination). It can hold up to 383 lb. of ice at a time, making it a great solution for cafes, bars, and restaurants.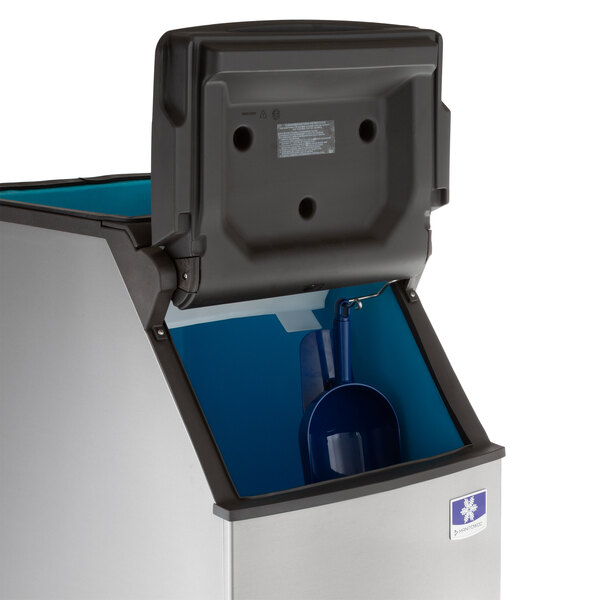 Stay-Open Door
Designed with convenience and accessibility in mind, this bin features a foam-insulated stay-open door so you can easily scoop ice. Side grips let you lift the door with 1 hand, from the sides or front of the machine.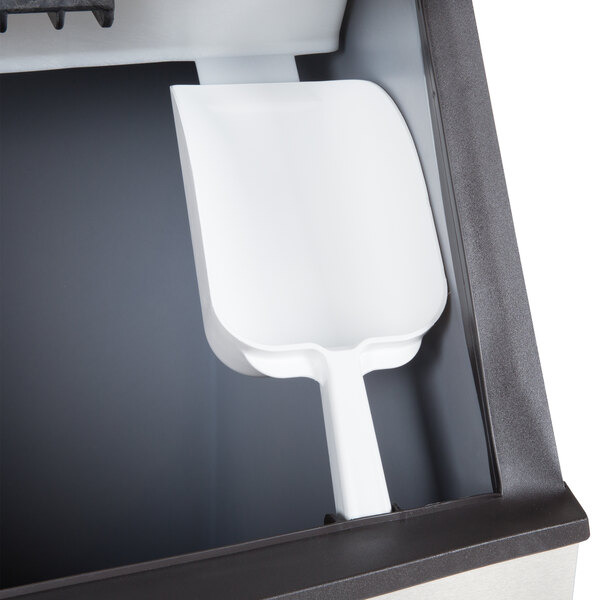 Internal Scoop Holder
The internal scoop holder makes lost scoops a thing of the past by keeping it inside the ice bin when it's not in use. Additionally, it hangs above the ice line for maximum sanitation.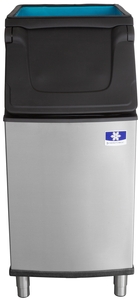 Durable, Corrosion-Resistant Finish
The DuraTech stainless steel exterior on this ice bin is durable and corrosion resistant. This finish also makes the bin easy to wipe clean and allows it to maintain its sleek appearance for years to come.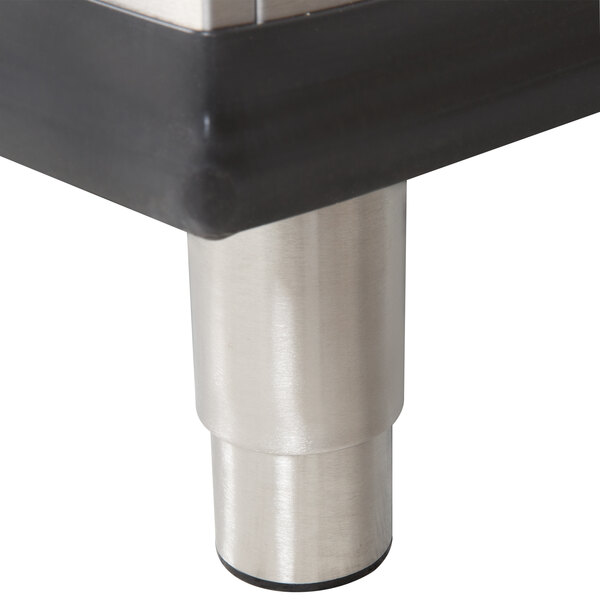 Adjustable Legs
Not all floors are perfectly level, but the adjustable legs on this ice bin let you take care of this problem by adjusting each leg between 6″ and 7 3/4″ to account for any minor variations in floor grade. This ensures that your bin and ice machine have a perfectly level surface to work on.